Shipping Containers

For Sale
New and used 20ft x 8ft containers for sale in South Wales
As one of South Wales' main distributors, we offer 20ft x 8ft brand new/one-trip containers and a small selection of quality used containers for sale in all of the South Wales area. Perfect for general, household, tool or car storage, our containers are ideal for both domestic and commercial use. We are a family-run business who buy direct from a major importer and have our containers shipped directly to Wales, so competitive pricing, quality and a life expectancy of approx. 20 years can be guaranteed with one of our containers.
Our containers come complete with air ventilation, lock boxes (optional on used containers) and are wind and water proof. We have green and blue containers available for sale.
In addition, for only £200 +VAT per container, we can equip your container with a Grafo-Therm coating which prevents condensation and gives you peace of mind, knowing your contents are protected.
We also provide container locks at a charge of £25 + VAT
Please note that these are one trip shipping containers, which means there is a possibility of some light scratches or dents , due to the nature of the transport.
Shipping Container/Offices Part-Exchange
We Sell Shipping Containers offer part exchange . Do you own a second hand shipping container? Why not part-exchange your container/office? For more information, get in touch with our company on 01443 742078 for a free quote!
We Buy Shipping Containers/Offices
Why not convert your second hand shipping container/office into cash today! Call us on 01443 742078 for more information.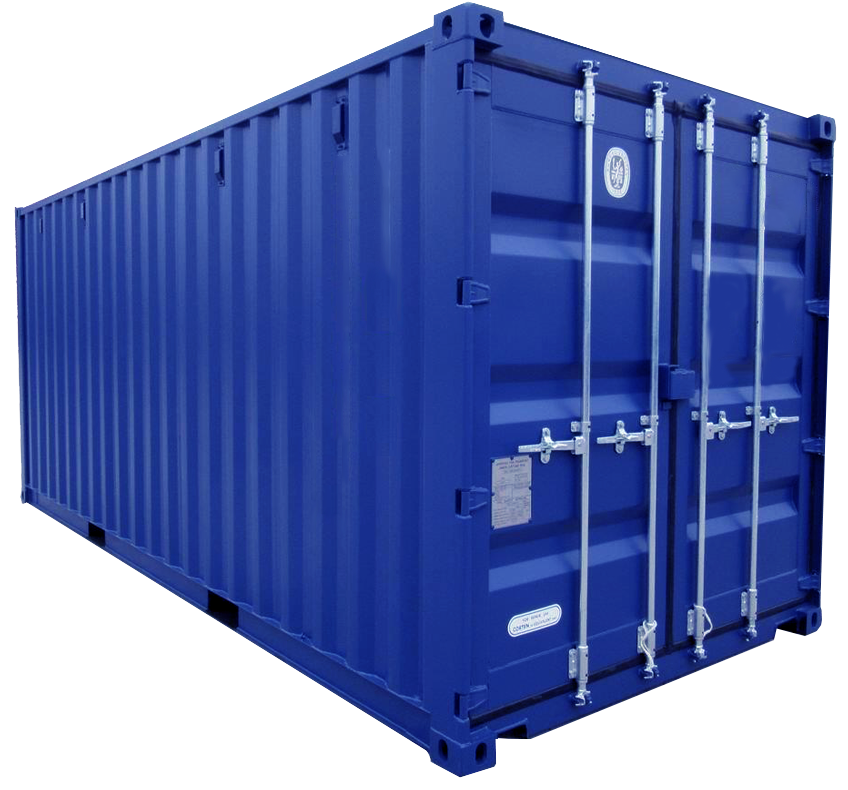 To view any of our containers for sale, we can forward you pictures or you can visit our site in Abercynon.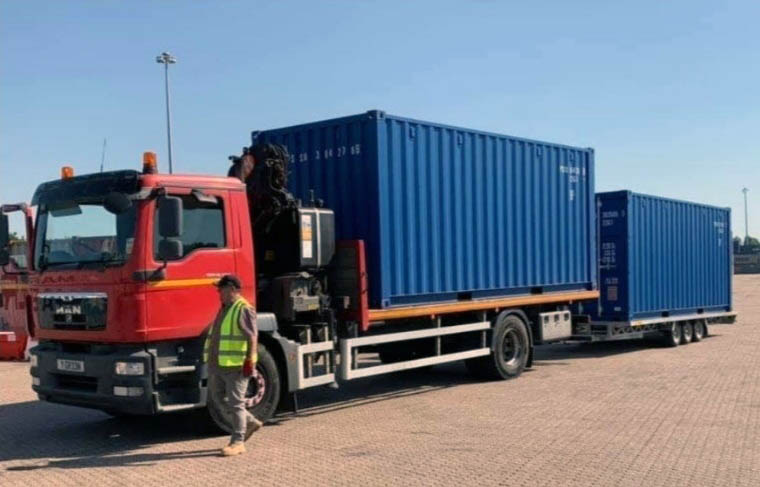 We are located at the following address:
Big Green Self Storage
Unit 28, Pontcynon Industrial Estate
Abercynon
CF45 4EP
Our delivery costs are fixed and are calculated from our address in Abercynon (CF45 4EP) within a maximum of 95 miles radius. 
Please see table to find out how much your delivery will be:
We are able to transport 2 containers for a discounted rate. Please contact the office on 01443 742 078 for prices.
We operate a small vehicle, ideal for navigating narrow streets and properties where access is not always easy.
Our lorry/crane has a reach of 8 metres from the centre of lorry, which means containers can be placed over walls and fencing or stacked on top of another container.
For pricing of our containers, please contact the office on 01443 742 078.

Due to container pricing fluctuating from month-to-month, we can only guarantee our prices for a maximum of 1 month.
Please note that we accept credit/debit card or BACS payments only.
Site Managed by Andrew Green