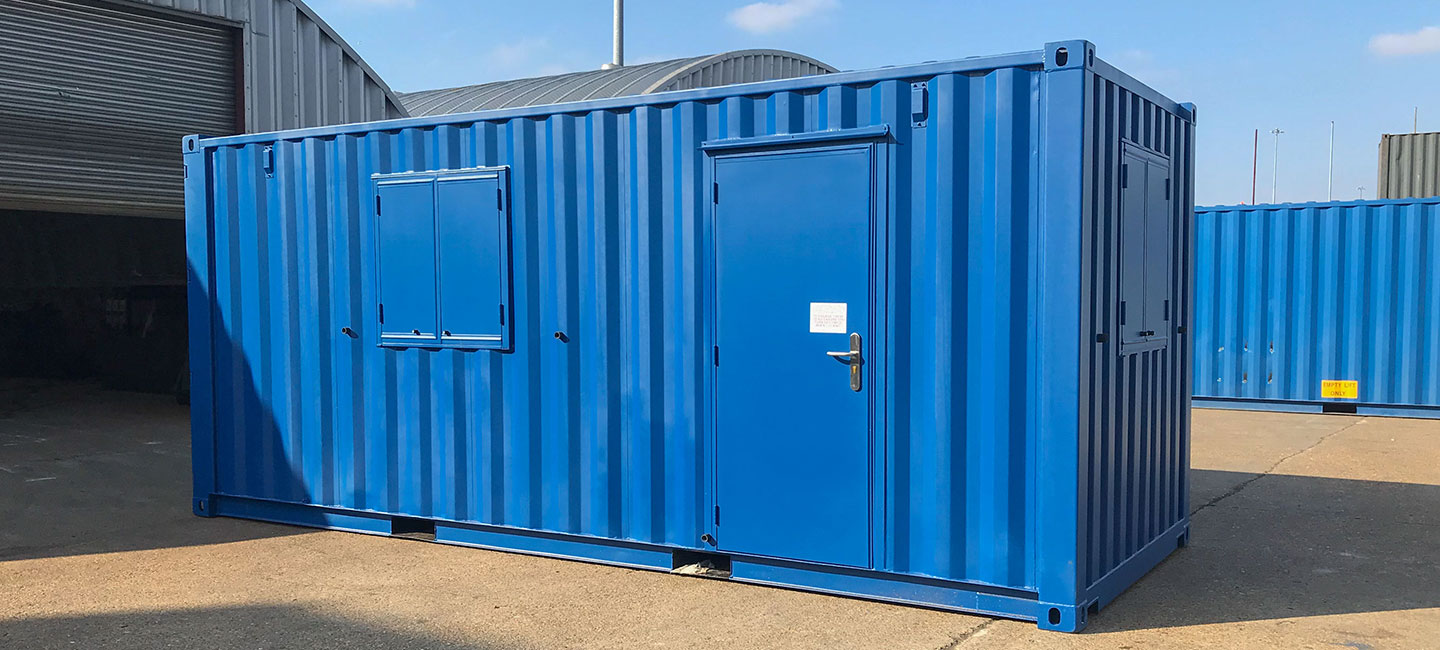 20ft Container Conversion
Office
A great solution for your business or home office space.
Shipping Containers 20 Foot Work Space
in Tetbury
A 20ft shipping container offers the right balance between available office space and flexibility to place the container almost anywhere. Perfect for a garden home office, construction sites and businesses alike.
A standard once used 20ft shipping container converted into an office. Doors and windows are installed to the outside. Black nonslip flooring is laid over the standard plywood vinyl and the walls are insulated and lined with Wilkins White. This leaves you with a practical and spacious room ideal for an office.
They are offered in either gentian blue (RAL 5013) or bottle green (RAL 6007) as standard but bespoke colours are also available.
20ft Long Office Conversion
Shipping Container
CAD Drawing of 20Ft Office Conversion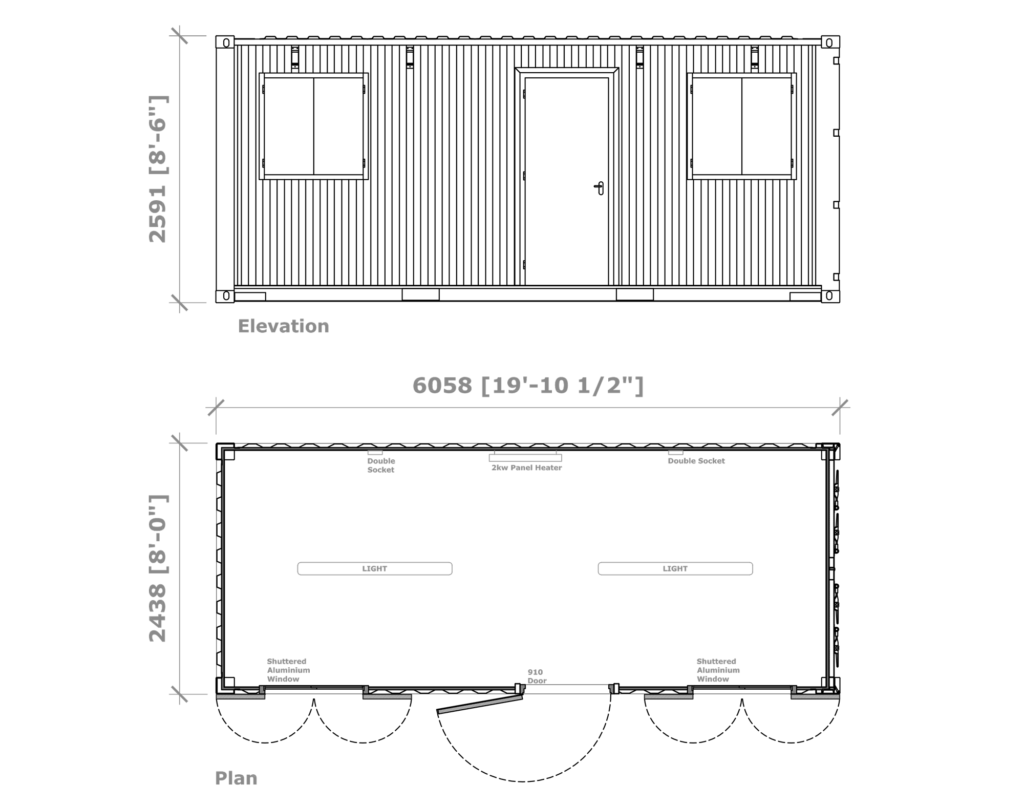 *Please note: All drawings are for representation purposes, Big Green Container Sales reserves the right to modify these designs at any time. Do not dimension from this drawing, use figured dimensions only. All measurements in millimetres. Reproduction is not permitted without authorisation.
Portable Office

with these features
20 Foot Container Office Conversions in
Merseyside, Caerphilly, Berkshire, Nottinghamshire, Northumberland, Tyne and Wear, Cheshire, Devon, Norfolk, Warwickshire, Northamptonshire, Worcestershire, East Sussex, Northamptonshire, Oxfordshire, Gloucestershire, Cumbria, Tyne and Wear, South Yorkshire, Leicestershire, Norfolk, Dorset, Merthyr Tydfil, Lincolnshire, Staffordshire, Merseyside, Hertfordshire, West Yorkshire, Greater Manchester, Powys, Cumbria, Greater London, Mid Glamorgan, Derbyshire, Gloucestershire, Hertfordshire, Herefordshire, Cumbria, Gloucestershire, Gwent, Lincolnshire, Rhondda Cynon Taff, Gwynedd, North Yorkshire, Cheshire, Lancashire, Kent, West Midlands, Hertfordshire, Suffolk,